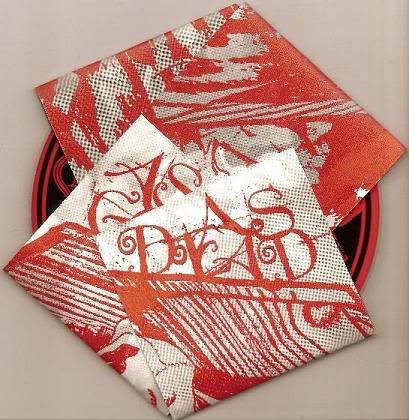 This is the first CDR demo from xAs Good As Deadx, released earlier this year. The original line up of the band was Scott - vocals, Tommy - guitar, Will - bass, and Graham drums. They recorded this demo which ripped. Aging HC guys with no interest in sounding like anything other than aging HC guys playing HC they liked. Not only was the demo one of the best things I had heard in years, but the layout was INSANE!!! I'm almost certain I included scans of everthing because this was limited to 100 and I am pretty sure it is gone. I can't find the .rar file on my computer though, so I'll probably download this myself just to get the scans back. The lyrics scan is HUGE because they were hard to read otherwise and I know Scott puts alot of care and feeding into his lyrics. Scott had to leave the band over the summer, so Will went to vocals and they got Jeff on bass, who is not old, but likes old hardcore as much as the rest of us.
If you like old hardcore as much as the rest of us, download 10mb of rage
here
The packaging deserves a paragraph of it's own:

Snake, of The Sacrosanct Opuscule handled the artwork, screenprinting and the mildly awkward packaging that folds out into an 'X'. It's an impressive piece to look at. Just about everything Snake does is impressive to look at, even his beard. Click on his website again and look at some of the packaging on his other pieces, then buy them because they rule and they're cheap and you should support DIY. Everything he does is awesome and worthy of the term "work of art". The Nukkehammer and Beaurocratic Dysentery cassettes he just released will eat your babies, and as you can well imagine, they're awfully pretty to look at too.